MAKNA is committed towards the
discovery of cures and treatments
for cancer through scientific research. We aspire to be at the frontier of cancer research, ready to invest for the greater good.
In collaboration with Akademi Sains Malaysia (ASM), we provide research grants for young researchers that are interested in conducting cancer research and studies.
Every year, eligible researchers can apply for the MAKNA Cancer Research Award (MCRA) by sending their application through ASM.
A special vetting panel consisting of experienced academicians from ASM will then select 3 winners for the award. Winners will receive a research grant amounting up to RM 50,000.00 which can be used to fund their projects.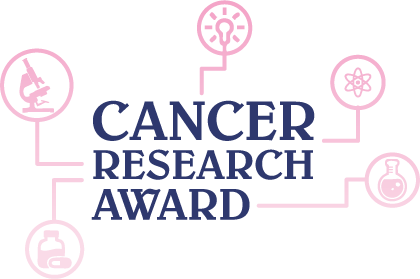 Criteria for MAKNA Cancer Research Award
MAKNA Cancer Research Collaboration Fund
Apart from providing grants to young researchers, MAKNA also collaborates with established researchers from renowned higher learning institutions through the MAKNA Cancer Research Collaboration Fund (MCRCF). Unlike MCRA, applications for MCRCF must be submitted through respective institutions and there is no age limit. Additionally, the amount of funding can reach up to RM300,000 for one research project.
Guidelines for institutions :
Guidelines for applicants :