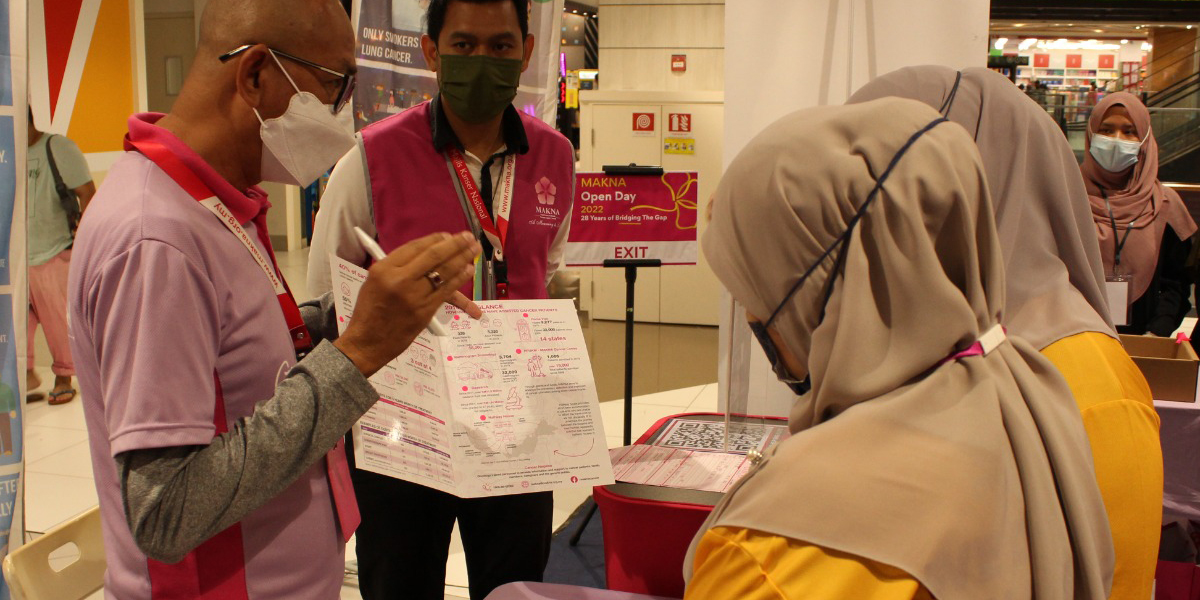 Hello Potential Donors,
We will be getting in touch with you anytime now!
Get the latest updates about MAKNA from our friendly Tele-fundraisers.
MAKNA representatives from OMNIRAISE

Kavitha Mano Karen - OMNI0006
Ahmad Fakhri Amin Bin Jahari @ Johari - OMC2476
Rajnikant A/L Odiah - OMC3038
Myronn Marc Moncera - OMC920
Nur Baiti Jannah Binti Zuraini - OMC1267
Piryatharshini A/P Thamilarason - OMC2400
Prishma A/P Kumaran - OMC3522
Sarvashwaran A/L Anbualagan - OMC3263
Our Tele fundraising broadcast numbers

60350300139
60386823055
60348102678
60348102627

For your kind information, our team carries out the following procedures when reaching out to you, our potential donors:
Our fund development officers will mention their names to you.
Our fund development officers will state that they are from MAKNA (Majlis Kanser Nasional).
Our fund development officers will NEVER ask you to reveal the 3-digit (CCV / CVC) code as stated on the back of your debit or credit card.
As you are aware cancer doesn't stop for anyone, hence why your support for MAKNA is key. Your generous contributions in the past have significantly impacted cancer patients' lives.

Since then, MAKNA has branched out its services and assistance. Now, we have two additional Mobile Mammogram screening units in Sabah & Sarawak, 6 more Halfway Houses to accommodate distant patients during their treatment, the MAKNA Scholarship Programme for young cancer patients to continue their education, a higher number of low- income referred cancer cases from government hospitals and so on.

Through this medium, you may choose to support us through an ongoing pledge that will help us continue our key services such to underprivileged cancer patients.