Volunteering comes in different forms, and allows you to choose whether to
share your time, energy or expertise
with the targeted groups that need help.
Becoming a volunteer with MAKNA gives you a firsthand opportunity to serve and comfort those who are less fortunate, in our case, cancer patients and their families. It also lodges you right among those who need information about cancer, where you help make understanding the disease better. The simple act of giving creates and fosters the love for others while the giving of time is a good feeling you will experience in abundance. The willingness to share your time and energy will bring you contentment and self-satisfaction.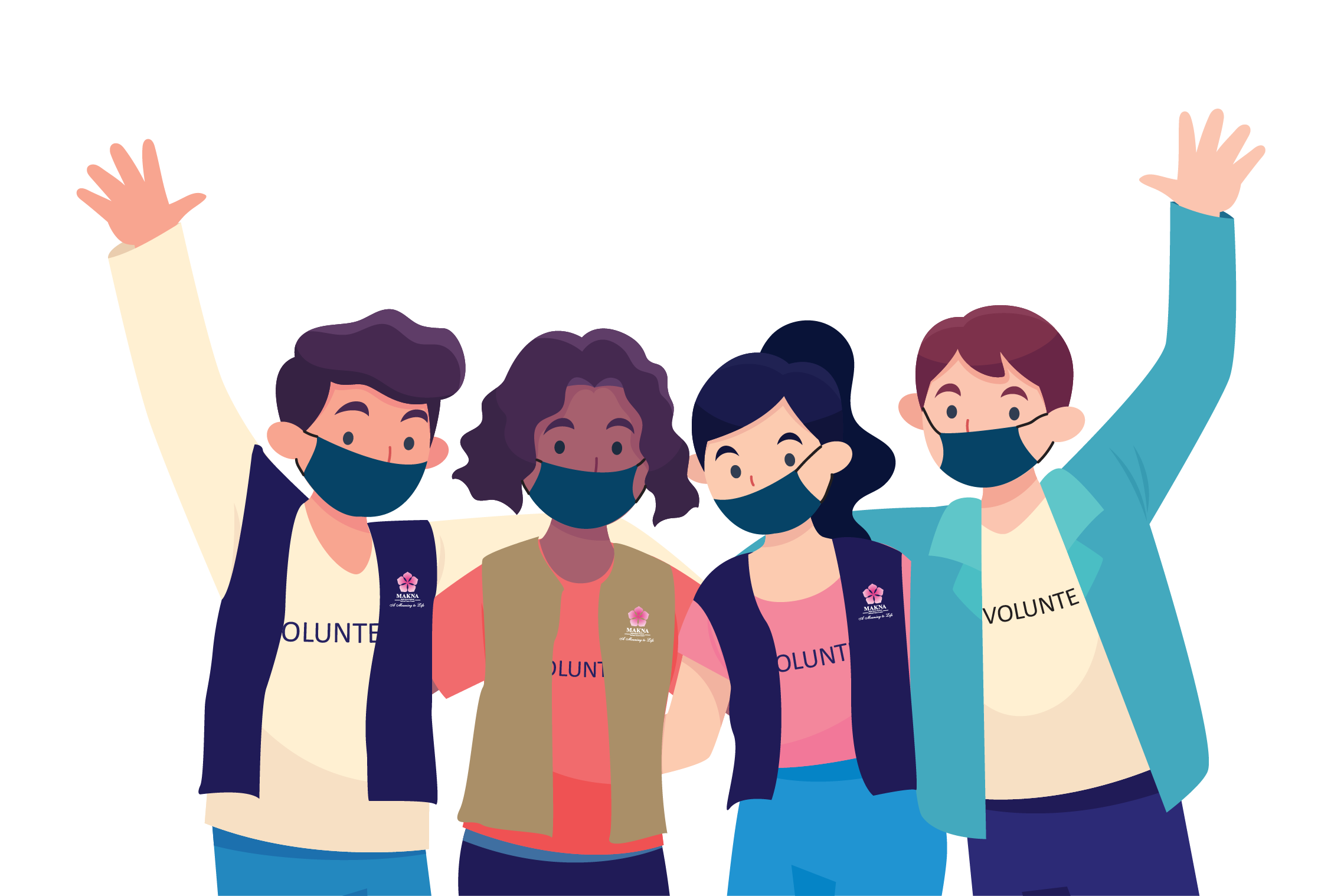 Volunteering is one of the best ways to contribute the society. More importantly, you will be able to do so according to your skills and knowledge which will further increase the impact. Not only it will benefit the society but also your own self.
By joining us, you will be able to be directly involved with our effort to eradicate cancer through helping cancer patients, educating the public as well as raising the awareness. Together, we can create a cancer-free world.
Our volunteers come from various backgrounds. Each and everyone work together towards the same noble cause. You shall have the opportunity to improve social skills, expand your network and meet like-minded new friends.
At MAKNA, we value all of our volunteers. Each year, volunteers that have shown great support and involvement in our effort are rewarded with the "Blue Vest" and "Brown Vest". This is a way for us to show our sincere appreciation and recognise their hardwork.
Volunteering in MAKNA boost my self-esteem by giving me the chance to try something new and build a real sense of achievement. Volunteering is a great opportunity to improve yourself, others, and the whole society".
The first time I volunteered for MAKNA was back in 2008. Since then, I have gained a lot of experience and knowledge especially when meeting the patients in person. Plus, I get to meet many nice people and make new acquaintances. Thanks MAKNA!
A few years ago, I myself was one of the cancer patients whom received assistance from MAKNA. Thankfully, my treatment was a success. As someone with a first-hand experience on cancer, I'm aspired to help other cancer patients in their journey towards recovery through volunteering with MAKNA.